On this page you'll find downloadable sourcebooks for the Known World, setting of The Barrow and the Artesia comic books.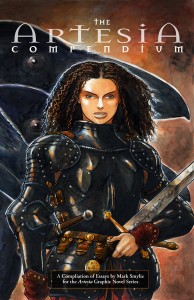 The first offered sourcebook is The Artesia Compendium, a collection of all of the background essays and appendixes from the first three Artesia series and graphic novels.  Some of the material therein may also be found in full, in part, or expanded upon as part of the histories of the Known World contained in the Artesia: Adventures in the Known World Roleplaying Game.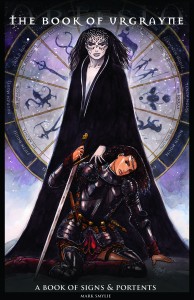 The second offered sourcebook could be considered not a sourcebook at all.  It is The Book of Urgrayne, a collection of the short stories from the first three Artesia Annuals that contain Urgrayne, Witch Queen of the Harath-Éduins, as well as a short three-pager from the 1999 Sirius Gallery.  None of these stories have been reprinted since they appeared in the original Annuals.  They are included here in case you haven't been able to find copies of the Annuals, a couple of which are out-of-print.